Annual Tom McMillan Awards
The Tom McMillan Award for Editorial Excellence is presented annually to the editor or writer who, according to their peers, exhibits the highest standards of journalistic integrity and professionalism; understanding of the industry, including its technologies and applications; and performs their duties in such a way as to act as a role model for other journalists. Hundreds of industry journalists and communications professionals vote to select each year's winner.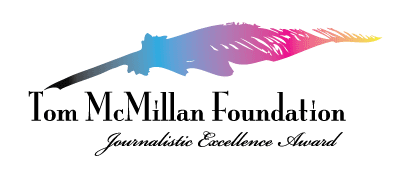 Awardees:
1999 Tom McMillan, editor of Electronic Publishing, received the first Award for Editorial Excellence at an emotional ceremony conducted in conjunction with Seybold Boston

2000 Stephen Edwards, Seybold Publications

2001 Earl Wilken, Graphic Arts Monthly

2002 Jill Roth, American Printer

2003 Keith Hevenor, Electronic Publishing

2004 Mark T. Michelson, Printing Impressions

2005 Bill Esler, Graphic Arts Monthly

2006 Katherine O'Brien, American Printer

2007 Lisa Cross, Graphic Arts Monthly

2008 Patrick Henry, Liberty or Death Communications

2009 Cary Sherburne, Whattheythink.com
Tom McMillan Scholarship
The Foundation solicits funds for an industry scholarship, established with the help of the Print & Graphics Scholarship Foundation (a division of PIA/GATF), to aid promising students pursuing a career in the graphic arts. Interested parties can support the PGSF by sending a check to: Print & Graphics Scholarship Foundation Attn: Tom McMillan Foundation 200 Dear Run Road Sewickley PA 15143-2600.
www.mcmillanaward.org