Boston PR Network Partners
In addition to helping construct strategic media relations plans, the managers of Boston PR have had a resounding track record of article placement, press conference coordination, trade show event planning, image development and enhancement, writing and distribution of press releases and day-to-day media relations. Managing Partner, Craig Kevghas, has been working with the industry press for more than twenty years, and offers his clients both experience and innovation. Senior Partner, Leela Moore, has worked in nearly all aspects of the graphic arts industry, dedicating the last fifteen to media relations.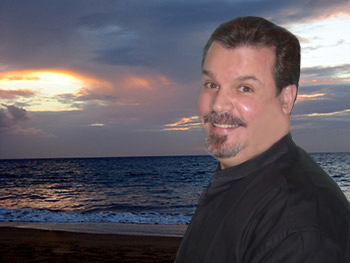 Craig Kevghas, Managing Partner
A 1986 graduate of the University of Massachusetts, Craig has 20+ years experience in marketing communications, public relations, advertising and sales promotion on both the agency and the corporate side of the business. He is a result-oriented professional with the proven ability to increase sales through efficient and effective promotional activities. Craig offers his clients the benefit of personal relationships he has with most of the key influencers in the market.

Craig joined the graphic arts industry in 1987 after 2 years in a Boston-based advertising agency. He held positions of increasing responsibility at ECRM and Hyphen before joining Scitex in 1992 as Public Relations Manager. In 1996, after a year of learning the PR agency business from Group M, Inc. (where he was a team leader on the Agfa account), he began CPR Marketing, now known as Boston PR Network.

Craig's sales focused marketing experience has enabled him to successfully develop a wide variety of technically rich projects from concept to implementation. He is well known and respected by the primary influencers in the graphic arts industry as an innovator of PR campaigns that defy traditional methodology in favor of professional differentiation.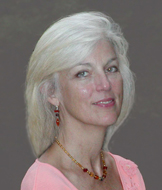 Leela Moore, Senior Partner
Educated in Graphic Design in NY and Denmark, Leela studied computer science as a graduate student in the early 80s. She began her career in the graphic arts industry in 1975 as a designer with a private studio. She held positions of increasing responsibility with Beatrice Foods, Moore Litho, Pacific Color, Upper Deck and Encad, a division of Kodak.

Since 1986, she has owned and operated the Graphic Trust Inc., a full service marketing company specializing in high-tech graphic arts marketing with public relations, social networking, market research and events. She provided trade show management at international events such as ArtExpo, Photokina, Drupa and Graph Expo, and designs and produces custom promotions and marketing projects for a variety of clients. Her clients have included Apple Computer, Scitex America, DuPont, Encad Inket Printer Company, the Smithsonian Museum of Natural History and Stork Prints of Belgium. She has also been active in industry associations such as the Technical Association of the Graphic Arts (TAGA, she served on the board as VP Membership & Publicity) and International Association of Fine Art Digital Printmakers (IAFADP, Board Member, Co-Founder and Press Liaison).

In 1997, she began her association with Boston PR Network as a Partner and has been a key liaison to the industry press corp. Her experience, marketing savvy, and professional approach have earned Leela a respected position among her industry peers and associates.

Leela blogs about her work for clients at The Graphic Trust, Inc and she twitters as kleelamoore.